Backflow Prevention Testing, Installation, and Repair
Backflow preventers prevent contamination of potable water by keeping water from flowing backwards into a water supply line. Backflow preventers can be used in industrial settings where chemicals are connected to water lines, and in municipal water systems to keep undesirable liquids and solids from contaminating plumbing.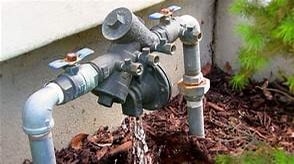 We have experts to install, repair, and test backflow prevention devices. We'll work hard to recommend the right solution for your business and we offer annual testing services to make sure your device is always functioning properly.